Harvard evolutionary biologist Daniel Lieberman turns his attention to walking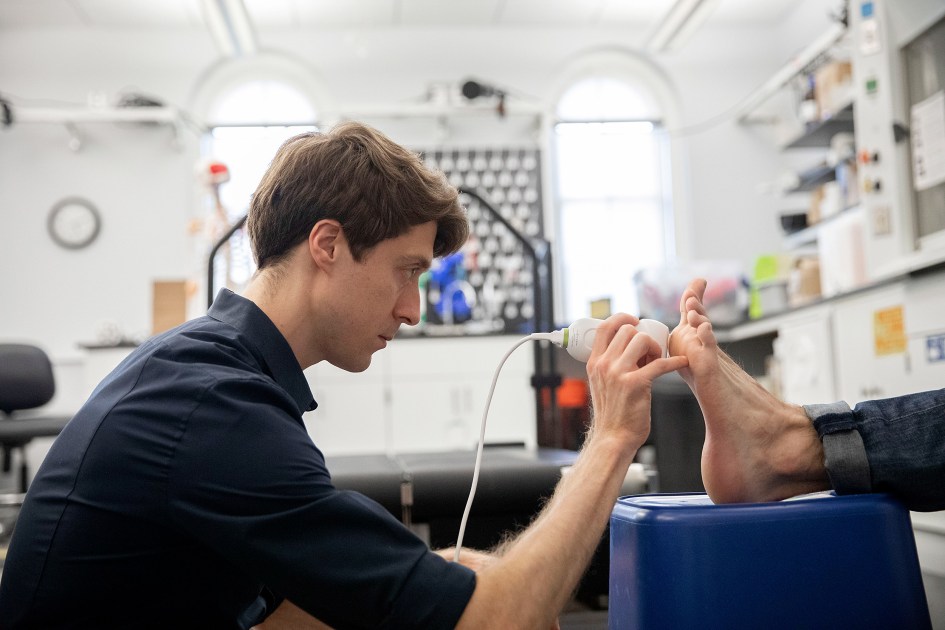 Since Lieberman published his groundbreaking study, "Endurance running and the evolution of Homo," in Nature in 2004, researchers across the globe have studied the biomechanics of running, particularly as it involves bare or shod feet. But, oddly, few have considered walking, the primary mode of transportation humans have used to get from Point A to Point B over the past quarter of a million years.
Now comes Lieberman with his latest paper, which has just been published in Nature. This time he explores the value of the calluses we develop while walking barefoot, finding them to be a marvel of natural selection's ability to engineer without trade-offs.
Most people are aware of how developing calluses protects skin. Common sense would suggest that there is a price to be paid in lost sensitivity. Not so, say Lieberman and his collaborators, who found no matter how thick, tough, and crusty the skin on the bottom of walkers' feet became, they could still feel the ground as well as someone with virtually no calluses.