Three In Five Diabetes Patients Struggle With Emotional Or Mental Health Issues Linked To Condition
[unable to retrieve full-text content]
More needs to be done to support people with diabetes, as three in five currently struggle with emotional or mental health issues, a charity has warned.
A large-scale study by Diabetes UK asked 8,500 people of different ages, ethnicities and backgrounds from across the UK to share their experiences of living with diabetes today.
The survey, released to coincide with World Diabetes Day, uncovered the emotional toll managing diabetes can have on patients.
Participants said that diabetes affects their emotional wellbeing, with three in five (64%) saying that they often or sometimes feel down because of their diabetes
In addition, one in five people living with diabetes said they had used a counselling service from a trained professional to help them manage their diabetes.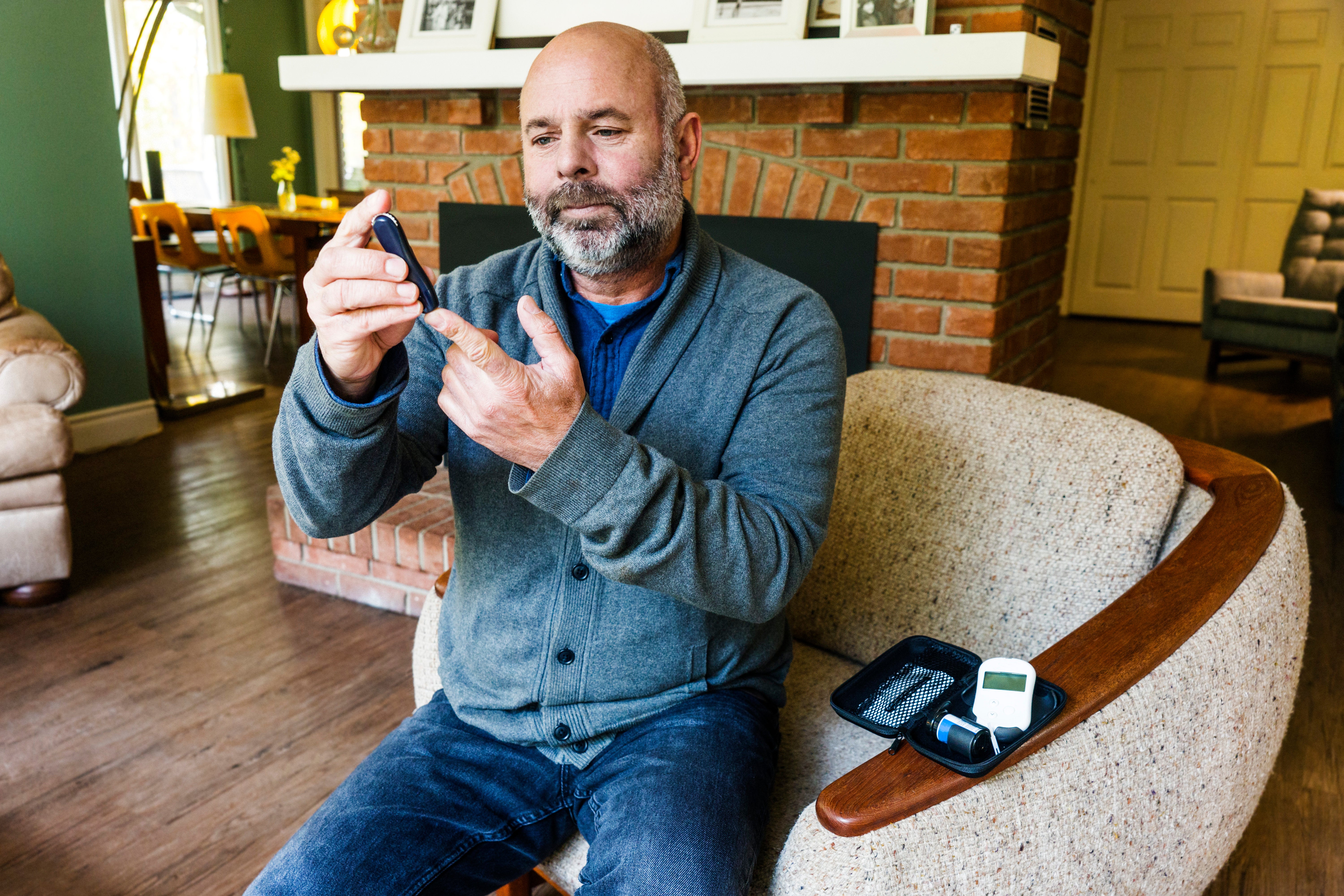 The study also uncovered that one in three (33%) patients said that diabetes got in the way of them or a family member doing things they wanted to do.
Alarmingly, only three in 10 (30%) said they definitely felt in control of their diabetes.
Lis Warren, who was diagnosed with type 1 diabetes in 1965 when she was 13 years old, has first-hand experience of struggling with symptoms and side effects.
She suffered with an eating disorder as a result of her diabetes for many years and only received help eight years ago.
"I started struggling with food when I was a teenager. When I look back now, I had an eating disorder. I was having seizures from low blood sugar when I was routinely eating insufficient carbohydrate to lose weight," she told Diabetes UK.
"I didn't speak to anyone about how diabetes had affected my mental health for 40 years. I could easily have died from constantly bingeing and dieting and I feel very lucky to be alive, and remain well, because I finally got support."
Diabetes affects more than 4.5 million people in the UK, and according to Chris Askew, chief executive of Diabetes UK, it is the "fastest-growing health crisis of our time".
"It can lead to heart disease, stroke, kidney failure and lower limb amputations," he said.
"This new research brings to light the isolation that can come from managing an invisible condition, and how detrimental living with diabetes can be to a person's emotional wellbeing without the right support."
He added that effective diabetes care requires that a person's emotional needs are taken into account, alongside their physical care needs.
"We want to see a system where specialist support – from people who understand diabetes – is made available to those who need it," he said.
"But in order to achieve that, we need to see sustained funding of £44 million for the diabetes transformation programme, which sets out to improve the treatment and care for people with diabetes.
"Investing now will not only allow us to reap substantial financial and social benefits in the future, but more importantly it will help people to live well with diabetes today."
For information or support about living with diabetes, speak to your GP or visit the Diabetes UK website.