Syria war: Eastern Ghouta rebels announce ceasefire
One of the remaining Syrian rebel groups in the besieged enclave of Eastern Ghouta, just outside Damascus, has announced a ceasefire.
The Faylaq al-Rahman group said the truce had been brokered by the UN and would come into effect at 22:00 GMT.
It said this would allow talks with the Russian military, Syria's ally, to guarantee the safety of civilians. Syria has not commented on the issue.
Syrian troops and their allies have driven rebels out of 70% of the region.
They have also cut Eastern Ghouta into three pockets.
Faylaq al-Rahman controls the southern pocket around Arbin and Zamalka.
Earlier on Thursday, Syrian rebels and their families began evacuating Harasta – a key rebel-held town.
Buses carrying 1,480 people, including 600 Ahrar al-Sham rebels, drove out of the town as night fell, en route to the rebel-held northern province of Idlib.
A military source said hundreds more were expected to follow on Friday.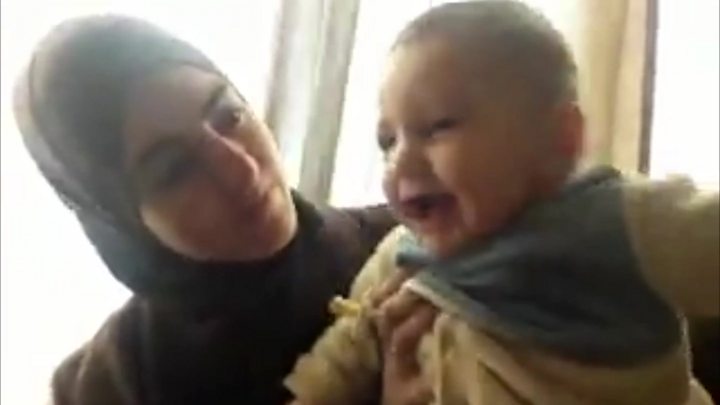 That evacuation deal was the first agreed since the offensive on the Eastern Ghouta was stepped up a month ago.
A monitoring group says the air and ground assault has killed 1,500 civilians, injured 5,300 others, and forced 82,000 to flee in recent days.