Syria 'chemical' attack: Experts head to site, says Russia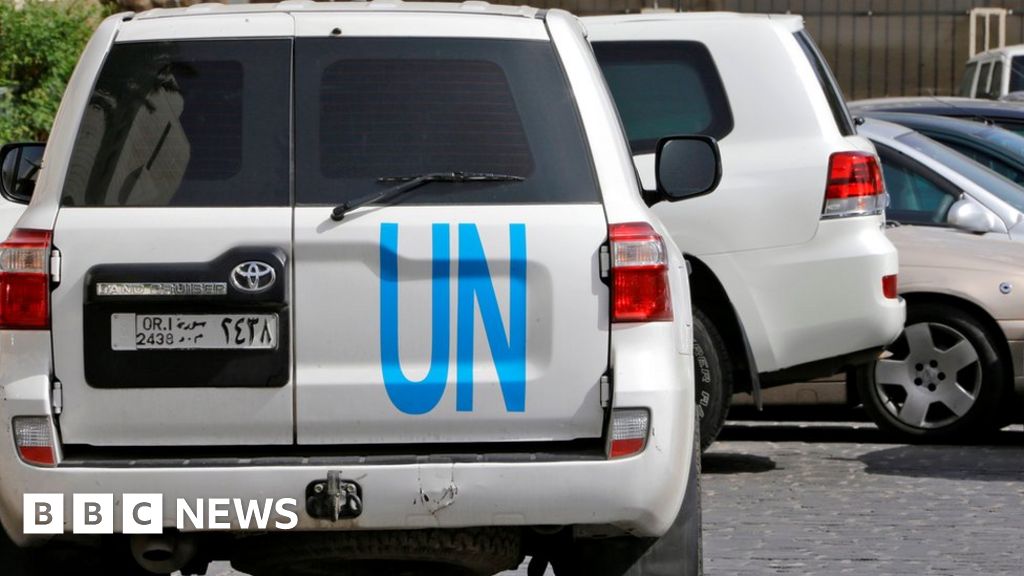 International chemical weapons experts have finally gone to the site of the suspected attack in Syria, Russia's foreign ministry says.
The team from the Organisation for the Prohibition of Chemical Weapons (OPCW) left Damascus for the nearby town of Douma on Saturday, it adds.
Western states say Syria's government mounted chemical air attacks on the town on 7 April, causing many deaths.
Syria and Russia, which now control Douma after the rebels left, deny this.
The US, UK and France bombed Syrian government sites in retaliation for the suspected chemical attacks in which more than 40 people are said to have died.
The nine-strong OPCW team has been waiting for a week in the Syrian capital for clearance to visit the town.
They had been due to enter the town on Wednesday but the visit was delayed after a UN risk assessment team came under fire while checking the sites on Tuesday.
Western officials fear that evidence of the alleged double chemical attack may have been tampered with.