Florida shooting: US high school students plan mass walkout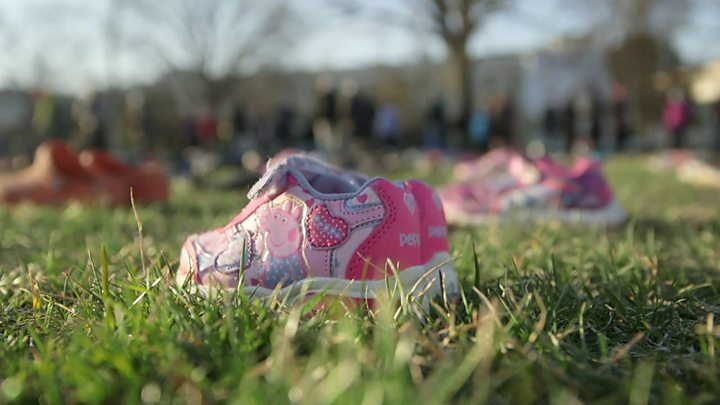 Students and school staff across the US are planning to commemorate the Florida school shootings with a walkout, exactly one month after the killings.
Organisers have called on them to stop lessons for 17 minutes in memory of the 17 people killed at Marjory Stoneman Douglas High School by a former pupil.
The walkouts are due to begin at 10:00 (10:00 EST is 14:00 GMT) across America's time zones.
Organisers accuse Congress of failing to tackle gun violence adequately.
The White House revealed a plan this week to deter school shootings which does not include President Donald Trump's repeated calls to raise the age for buying semi-automatic rifles to 21.
Instead, it moves ahead with his controversial proposal to provide firearms training to school employees.
How is the protest meant to unfold?
The organisers of the National School Walkout, who were also behind the Women's March in January 2017 against Mr Trump's inauguration, are calling on "students, teachers, school administrators, parents and allies" to take part.
On their website, they accuse Congress of "inaction to do more than tweet thoughts and prayers in response to the gun violence plaguing" schools and neighbourhoods.
"Parents have the right to send their kids to school in the mornings and see them home alive at the end of the day," they say.
"We are not safe at school. We are not safe in our cities and towns. Congress must take meaningful action to keep us safe and pass federal gun reform legislation that address[es] the public health crisis of gun violence."
The disruption to the school day is opposed by some schools, notably in one Texas district where students who walk out have been told they face a three-day suspension.
"We will discipline no matter if it is one, 50, or 500 students involved," said Needville schools superintendent Curtis Rhode.
What happened in Parkland?
The attack on Valentine's Day, 14 February, was the deadliest US school shooting since 2012.
A former pupil aged 19 arrived on campus and began shooting students and staff before abandoning the weapon and escaping, according to court documents.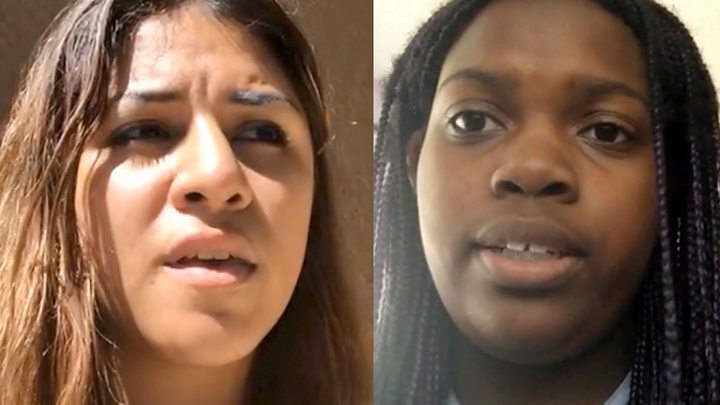 The pupil admitted the attack and has been charged with 17 counts of premeditated murder and 17 counts of attempted murder.
Fourteen students and three members of staff died.
US prosecutors are seeking the death penalty for the attacker.
How have the authorities responded?
The US House of Representatives is due to vote this week on a bill to fund greater security in schools but it does not address gun control.
In its action plan, the White House proposed to:
Fund programmes to train school staff to use firearms
Encourage military veterans and retired police officers to become teachers
Improve background and mental health checks
In addition, a new federal commission on school safety will examine the age limit issue.
Chuck Schumer, leader of the opposition Democrats in the Senate, dismissed the White House's action plan as "baby steps".
When the state of Florida passed a gun control law which raises the legal age for buying rifles to 21, it was sued by America's main gun lobby, the National Rifle Association, which argues that such curbs violate the US constitution.