Donald Trump Supporters Disrupt Sadiq Khan Speech At Fabian Society Conference
[unable to retrieve full-text content]
Donald Trump supporters have disrupted a speech by Sadiq Khan, after the London Mayor said the president wasn't welcome in London.
Trump said he was cancelling a visit because he did not want to open the new US embassy but Khan said it because the president feared mass protests and had "got the message".
As he was due to give a speech to the Fabian Society Conference in London about gender equality on Saturday morning, a group of protestors suddenly began disrupting the event.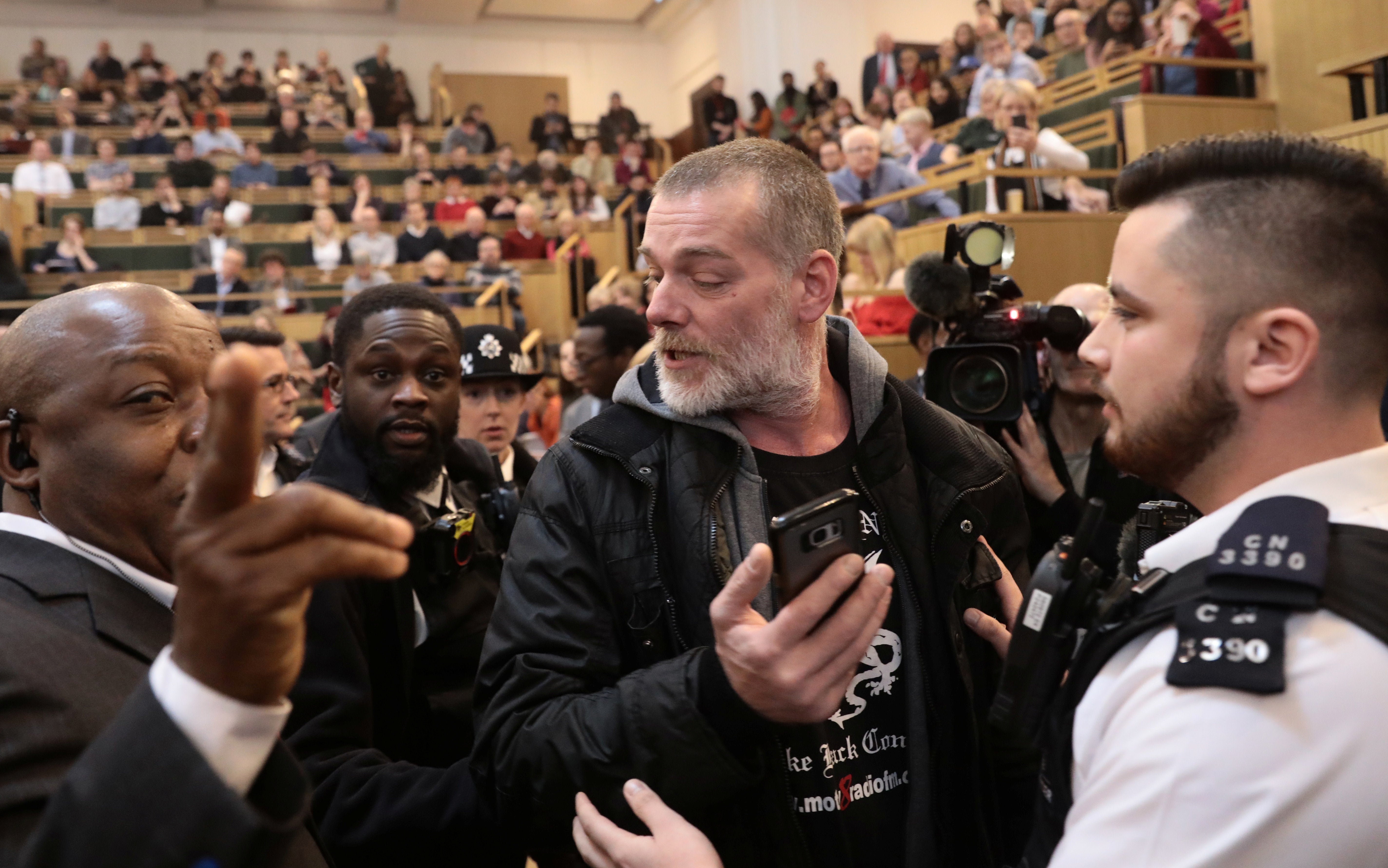 One held a "NO 2 EU" number plate with English and British flags.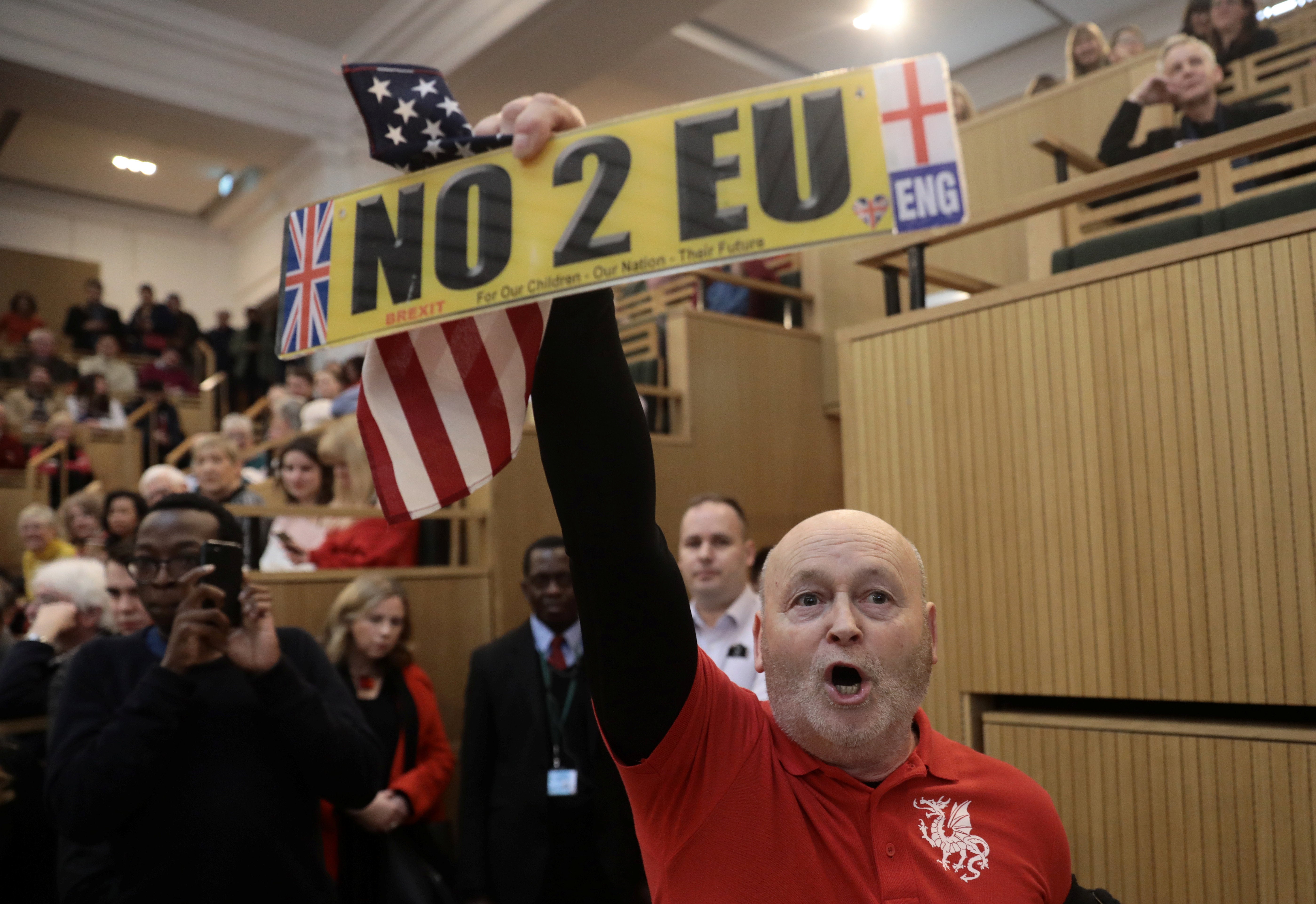 Khan had just stood to speak when the group stood and heckled him, one holding up a US flag.
One member read from a statement, saying it was "peaceful, non-violent protest" but he was drowned out by calls from the moderator to leave and the audience
They shouted they wanted the mayor to be arrested.
The mayor sat as the moderator stood and tried negotiate with them to stop.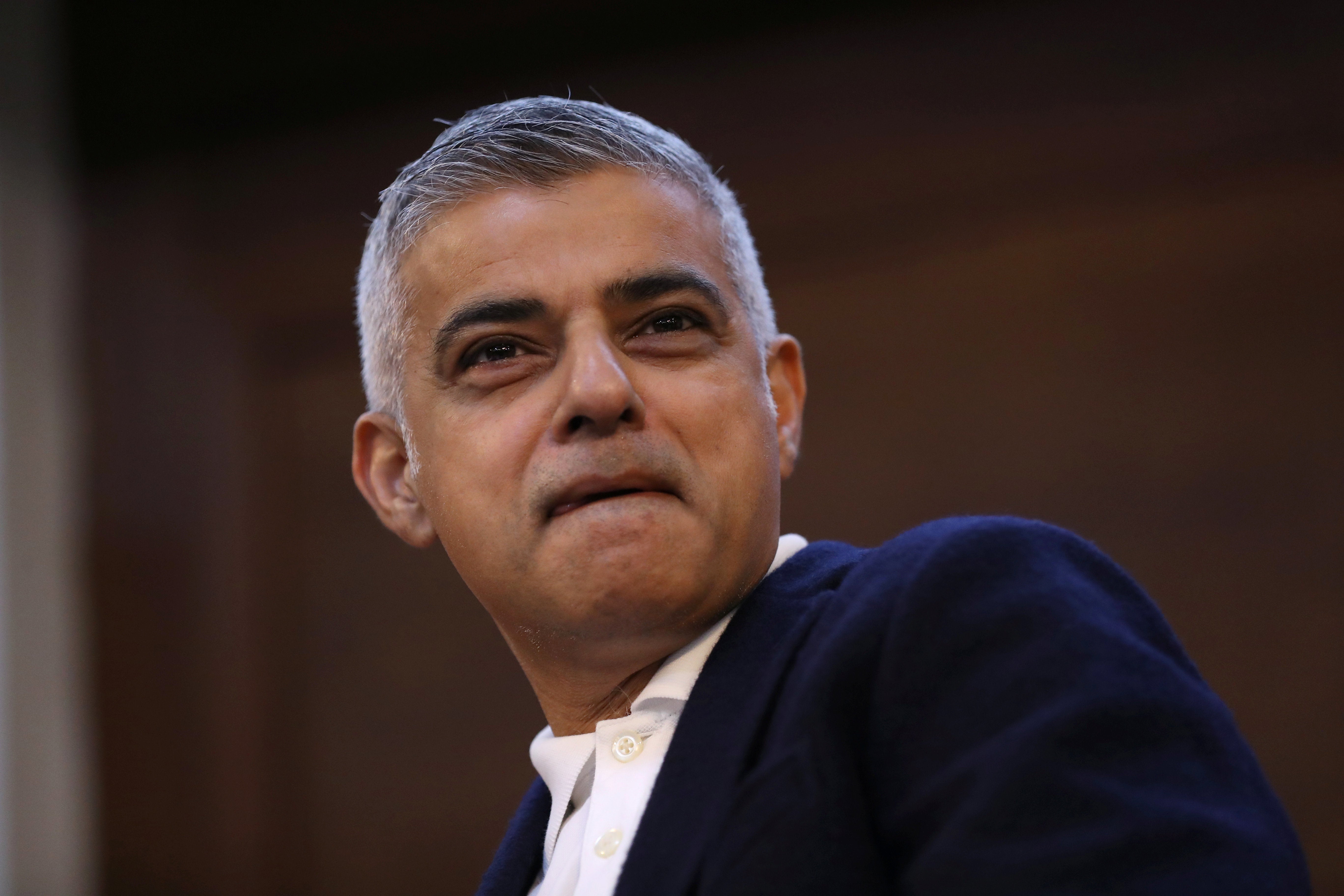 An impromptu counter-demonstration began as other people began waving EU flags.
The police were called and the demonstrators were removed to cheers and applause from the audience, having disrupted the event for around 15 minutes.
Having sat flicking through a newspaper, Khan then got back up to speak, calling the hecklers "very stable geniuses".
The group told ITV News' Paul Brand that they were called "White Pendadragon" and thought the Fabians were "subverting society".
They denied being far right or racist, despite suggesting to Brand that Khan's religion meant he could not be mayor.
After his speech, in which he warned the rise of populism threatened gender equality, Khan gave an interview for Left Foot Forward, in which he said it was for Trump to decide whether he wanted to visit.
Khan added: "The US has got a special relationship [with Britain]. Many of us love America…
"It's important our prime minister works with the president but what I am not in favour of the invitation of a state visit being made so soon where the red carpet is rolled out."
Trump had called the new US embassy "off location". Khan said: "As a south Londoner, I take his comments about Nine Elms very personally."
The latest excahnge follows a long war of words between Khan and Trump, who has repeatedly tweeted to attack the London Mayor.
Johnson attacked Khan over Trump's cancelled visit, saying he was a "puffed up pompous popinjay".
Johnson suggested in a tweet that Trump had been scared off by Khan and Labour leader Jeremy Corbyn.
Downing Street later clarified the foreign secretary was speaking in his capacity as a minister.