Australia considers visas for white South African farmers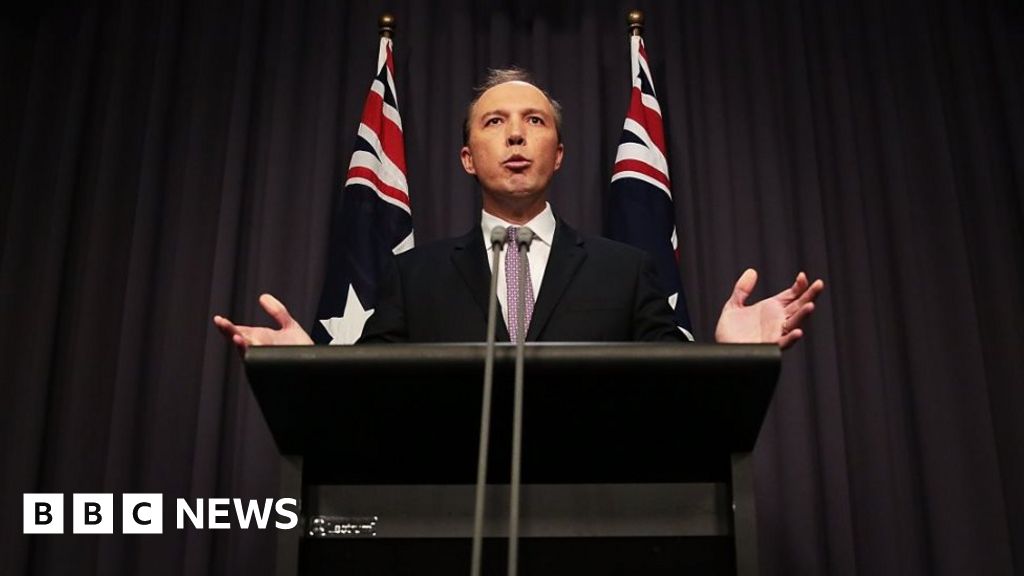 South Africa has dismissed claims its white farmers are "persecuted" after an Australian minister said they needed help from a "civilised" country.
Home Affairs Minister Peter Dutton said he was exploring giving South Africa's white farmers access to fast-track visas on humanitarian grounds.
The suggestion was made amid calls to transfer land ownership from black to white farmers in South Africa, and fears over the number of farm killings.
But South Africa says it is ridiculous.
"That threat does not exist," South Africa's foreign ministry said. "There is no reason for any government in the world to suspect that a section of South Africans is under danger from their own democratically elected government."
Mr Dutton had earlier told reporters in Australia that South Africa's white farmers "need help from a civilised country like ours".
"If you look at the footage and read the stories, you hear the accounts, it's a horrific circumstance they face," he said.
Mr Dutton added: "We want people who want to come here, abide by our laws, integrate into our society, work hard, not lead a life on welfare. And I think these people deserve special attention and we're certainly applying that special attention now."
In response, South Africa's foreign ministry said it regretted "the Australian government chose not to use the available diplomatic channels available for them to raise concerns or to seek clarification".
White privilege
The issue of land ownership in South Africa has been an increasingly fraught topic: almost 75% of its farmland is still in white hands more than two decades after South Africa's ruling ANC first took power from the white minority government.
White South Africans makes up less than 10% of the overall population.
Calls to transfer land from white to black owners has intensified since South African President Cyril Ramaphosa took office.
Australian media has been reporting the result was an increase in violence against white farmers. Activists in South Africa have long said white farmers are disproportionately killed.
However, the BBC found in November that there is no statistical proof that white farmers were more likely to be murdered than black farmers.
A Twitter user criticized Mr Dutton of "white privilege", pointing to Australia's offshore detention centres "for brown & black asylum seekers".
The land expropriation without compensation motion, which was brought forward by the radical left Economic Freedom Fighters (EFF) party, is supported by the majority of MPs.